Carrie L. Bourdow
President and Chief Executive Officer
Ms. Bourdow was appointed President, Chief Executive Officer, and member of the Trevena Board of Directors in October 2018, and as Chair of the Board in November 2023. She has served in various senior positions at Trevena since May 2015. She joined the Company as Chief Commercial Officer and was appointed Executive Vice President and Chief Operating Officer in January 2018. Prior to joining Trevena, Ms. Bourdow was Vice President of Marketing at Cubist Pharmaceuticals, Inc., from 2013 until its acquisition by Merck & Co. (MRK), Inc. in January 2015. At Cubist, Ms. Bourdow led launch strategy, marketing, reimbursement, and operations for five acute care hospital pharmaceuticals totaling over $1 billion in annual revenues. Prior to Cubist, Ms. Bourdow served for more than 20 years at Merck & Co., Inc., where she held positions of increasing responsibility across multiple therapeutic areas. Ms. Bourdow previously served as a member of the board of directors for Sesen Bio from February 2020 until March 2023 and as a member of the board of directors for Nabriva Therapeutics plc. (NBRV) from June 2017 until July 2023.
Mark A. Demitrack, MD
Senior Vice President, Chief Medical Officer
Dr. Demitrack joined Trevena as Senior Vice President and Chief Medical Officer in May 2018. He is a board-certified psychiatrist with over thirty years of experience in both academic and industry settings in clinical neuroscience research. Prior to joining Trevena, Dr. Demitrack was Vice President of Clinical Strategy at Roivant Sciences from May 2017 to May 2018. From July 2003 to May 2017, Dr. Demitrack served as Vice President and Chief Medical Officer of Neuronetics, Inc., where he led the clinical development introducing the NeuroStar TMS Therapy System. Prior to this, Dr. Demitrack was Assistant Vice President for Global Medical Affairs in Neuroscience at Wyeth Pharmaceuticals where he was responsible for post-marketing clinical development of the Effexor XR brand. Dr. Demitrack also served as Medical Director of the New Antidepressant Team at Lilly Research Laboratories where he led the registration clinical development and the initial NDA submission program for the antidepressant, duloxetine (Cymbalta). Prior to his industry career, Dr. Demitrack was a faculty member of the Department of Psychiatry at the University of Michigan Medical School, where he directed the Michigan Eating Disorders Program and received federal grant funding in clinical research studying the neuroendocrine pathophysiology of eating disorders and the idiopathic conditions chronic fatigue syndrome and fibromyalgia. Dr. Demitrack received a BA in Physics from Columbia University and his MD from the Robert Wood Johnson Medical School in New Jersey. He completed his psychiatry residency training at the University of California-San Francisco and completed a research fellowship in clinical neuroendocrinology at the National Institute of Mental Health. Dr. Demitrack is a Fellow of the American Psychiatric Association and a Member of the American College of Neuropsychopharmacology. Dr. Demitrack has published over 100 articles, book chapters and reviews on the pathophysiology and treatment of mood disorders and related conditions.
Patricia Drake
Senior Vice President, Chief Commercial Officer
Patricia Drake joined Trevena as the Senior Vice President and Chief Commercial Officer in November 2021. After retiring from a 32 year career at Merck & Co. Inc., Ms. Drake was the Chief Commercial Officer at Sesen Bio where she built the commercial organization and constructed the go-to-market strategy prior to the product receiving a CRL. While at Merck, Ms. Drake held numerous U.S. and global commercial roles in marketing, sales, and strategy. Ms. Drake spent 7 of the last 10 years working in leadership positions outside of the United States in Latin America, Canada and Finland. Most recently, she served as Managing Director and CEO of Merck, Sharp & Dohme (MSD) Finland, where she successfully led the Oncology team to a 56% year on year growth. Prior to that, she served as Leader of U.S. Market Operations and Strategy Realization, and Hospital Business Unit Leader in Canada, where she led the successful launch of multiple commercial products, including those in the hospital and acute care settings. A highly accomplished global life science leader, she is a widely respected and inclusive leader with a consistent track record of exceeding financial and performance targets.
Barry Shin
Senior Vice President, Chief Financial Officer
Barry Shin joined Trevena as Senior Vice President and Chief Financial Officer in June 2019. Mr. Shin brings over 17 years of investment banking and corporate advisory experience, focused on the biopharmaceutical sector, and has advised numerous biopharmaceutical companies through merger and acquisition (M&A) and financing transactions. Prior to joining Trevena, he was Managing Director in the Healthcare Investment Banking Group at Mizuho Securities. Prior to joining Mizuho Securities, he was a Managing Director in Guggenheim Securities' Healthcare Investment Banking Group from 2012 to 2017. From 2005 to 2012, he served in positions of increasing responsibility within the Healthcare Investment Banking Group of Piper Jaffray. From 2001 to 2005, he advised healthcare and technology companies in financing and M&A transactions as a corporate attorney. Mr. Shin received a B.Sc. and joint J.D. / M.B.A. from the University of Toronto.
Joel Solomon
Vice President, General Counsel and Chief Compliance Officer
Joel Solomon has been with Trevena since February 2015 and currently serves as the Company's Vice President, General Counsel, Chief Compliance Officer and Corporate Secretary. Mr. Solomon brings more than 25 years of legal experience predominantly focused on the pharmaceutical and medical device industries, with expertise in mergers and acquisitions, securities law, licensing, corporate governance, compliance, finance, and complex international transactions. Prior to joining Trevena, Mr. Solomon led the business and finance practices at different law firms and served as outside General Counsel to several public and privately-held companies in a variety of industries. Before his legal career, Mr. Solomon was an advertising copywriter and account executive for a Boston-based advertising and public relations firm where he created marketing and advertising campaigns for Fortune 500 companies. Mr. Solomon obtained his B.S. cum laude from Boston University and his J.D. from The Dickinson School of Law of The Pennsylvania State University.
Robert T. Yoder
Senior Vice President, Chief Business Officer & Head of Commercial Operations
Mr. Yoder was appointed Senior Vice President, Chief Business Officer & Head of Commercial Operations in November 2021. He joined Trevena as Vice President of Commercial Operations and Sales in June 2018 and was promoted to Senior Vice President and Chief Commercial Officer in December 2018. Prior to this, he served as Senior Vice President and Head of Global Commercial Operations, Alliance Management and IT at Orexigen Therapeutics, a biopharmaceutical company, from March 2015 through June 2018. While at Orexigen, Mr. Yoder built the commercial infrastructure with a focus on innovative, efficient, and effective business process and architecture. Additionally, he led external business development efforts that delivered 11 partnership deals spanning 67 countries. Prior to joining Orexigen, Mr. Yoder spent 28 years at Merck, where he held various roles of increasing responsibility across global business operations and commercial functions. In several of these roles, he was responsible for oversight and execution of large-scale initiatives including integration following acquisitions and led a range of organizational design and corporate change initiatives. Mr. Yoder received his Bachelor of Science degree in biology from Dickinson College and earned his Master of Business Administration from Emory University.
Angela Bagley
Vice President, Technical Operations
Angela Bagley joined Trevena in January 2021 and currently serves as Vice President, Technical Operations. In this role, Ms. Bagley is responsible for Quality Assurance, CMC and Supply Chain strategies for the Company. Prior to joining Trevena, Ms. Bagley was Vice President of Global Supply Chain Planning, Logistics & Lifecycle Management at Celgene Corporation. Prior to Celgene, she was Global Head of Pharmaceutical and Biologics Supply Planning at Bristol-Myers Squibb. Ms. Bagley was also a Strategic Product Leader in Technical Operations at Shire Pharmaceuticals. She began her career at Merck & Co. Inc., where she held positions in Supply Chain, Process Engineering, Product Development, and Site Technical Operations. Ms. Bagley received her Bachelor of Science in Chemical Engineering from North Carolina State University. She is a Black Belt, Operational Excellence and Lean/Six Sigma certified expert.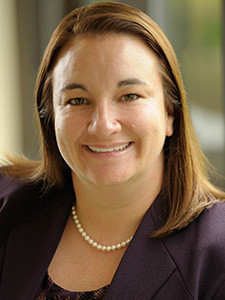 Katrine Sutton
Vice President, Finance Planning & Analysis
Katrine Sutton joined Trevena in July 2019 and currently serves as the Company's Vice President of Finance, Planning & Analysis where she is responsible for financial forecasting, strategic budgets and accounting operations. Ms. Sutton brings more than 15 years of experience in finance and accounting for life science companies. Prior to joining Trevena, Ms. Sutton served as Vice President, Finance and Accounting at Synergy Pharmaceuticals from 2015 through 2019. Prior to joining Synergy, Ms. Sutton spent 10 years at Shire Pharmaceuticals where she held various roles of increasing responsibility across regional and global business units. She was responsible for the finance support of commercial launches, mergers and acquisitions, financial forecasting, process improvements and resource allocations. Ms. Sutton began her career as an auditor with KPMG. Ms. Sutton earned a B.S. in Accounting from the University of Richmond and is a Certified Public Accountant.
Todd L. Wandstrat, BS Pharm, RPh, PharmD
Vice President, Medical Affairs
Dr. Todd Wandstrat joined Trevena as Vice President, Health Economics and Medical Sciences in April 2021. Todd currently serves as our Vice President of Medical Affairs. He is a pharmacist with extensive biopharmaceutical industry experience across a broad number of therapeutic areas. Prior to joining Trevena he was Senior Director & Head, Field Based Medical Team, United States, Americas, Asia Pacific, Japan, & Australia at Arena Pharmaceuticals, San Diego, CA. Prior to that posting, Todd was Director, Medical Managed Care at Sanofi Genzyme where he led various field medical teams. He has various national and regional medical affairs positions at Novartis Pharmaceuticals and SmithKline Beecham. Dr. Wandstrat was also Director for account management and clinical programs at Provider Synergies, a Medicaid consulting company. During the 1990s, he was one of the founding members of Script Strategies, a medical consulting and auditing company. Previously Todd was a tenured professor at West Virginia University where his research focus was pharmacoeconomics. During his tenure at West Virginia University and at Methodist Hospital, Indiana, he specialized in the pharmaceutical care of critical ill infants and children. Dr. Wandstrat earned his Bachelor of Science in Pharmacy and his Doctor of Pharmacy degrees from the University of Cincinnati and completed a Pediatric Pharmacotherapy residency at the University of Tennessee, Memphis.